Last week, I sent out a survey where we were asking people questions about the Austin PowerShell User Group. Basically we are trying to find out what you all want when it comes to location, meeting times, etc… Well, here are the results!!
To begin with we had around 40 responses, which is excellent! Thank you all for responding!
The first question – "Would you be interested in attending an Austin PowerShell User Group meeting in the future?". I know – I know – softball question. If someone is responding, then they are probably interested in attending. Not surprisingly, the percent that answered yes was 100%! That's great!
When we asked what days worked best, a couple of clear winners emerged – Friday and Doesn't Matter.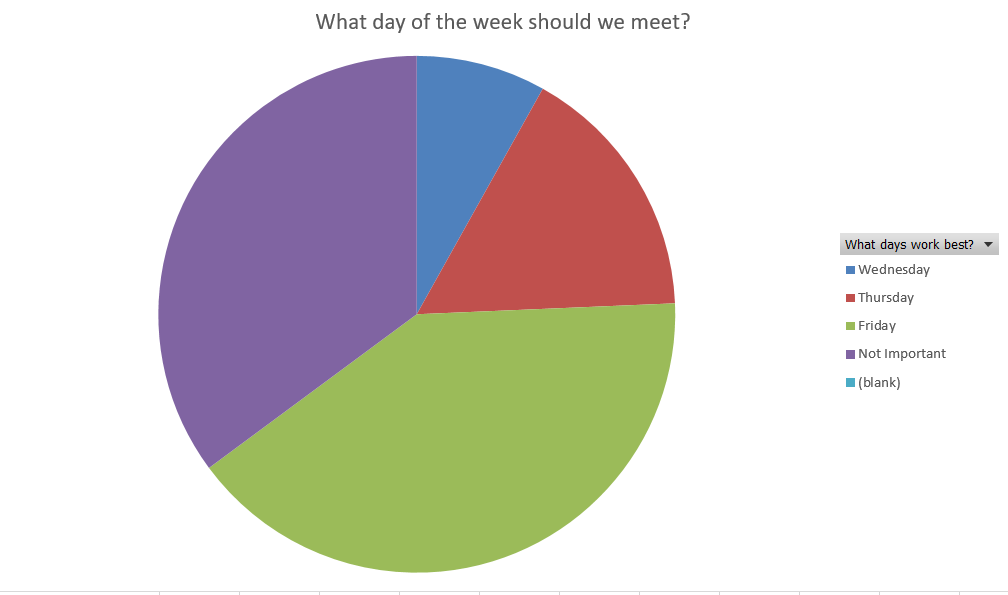 Next – How often should we meet? Again, a pretty clear winner – Once every other month took almost 50% of the votes!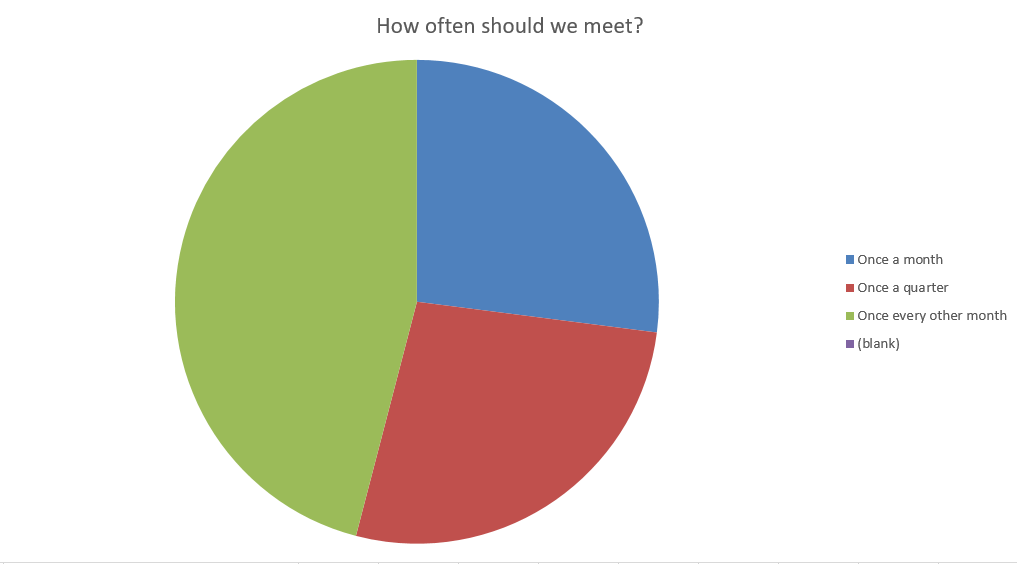 Now we get to the fun questions – Where and for how long should we meet. First, here are the primary and secondary choices for location. North Austin and Round Rock/Pflugerville appear to be the leaders for Primary choice, and North Austin taking the bulk of the Secondary choice!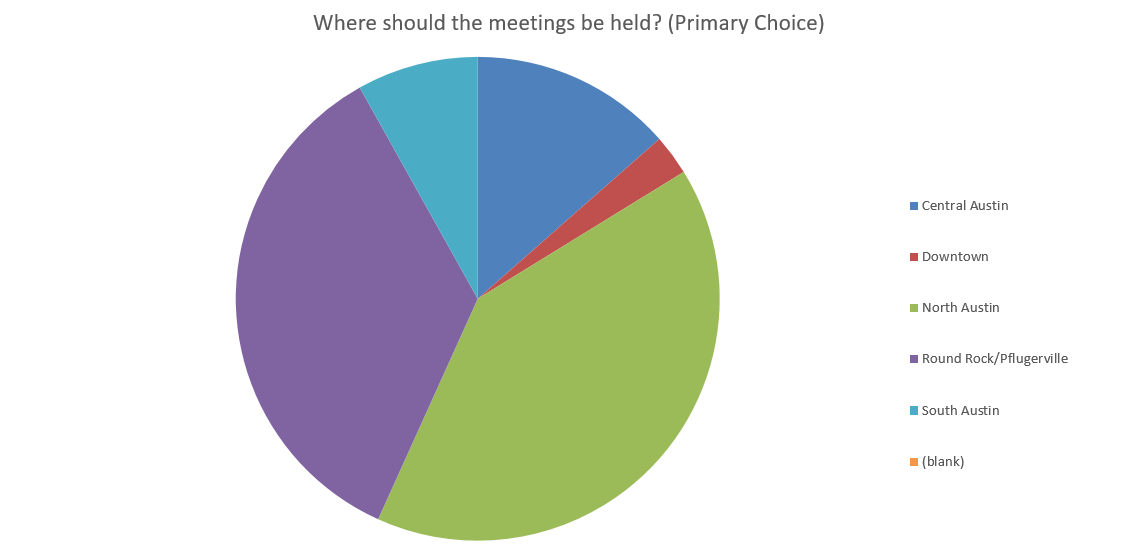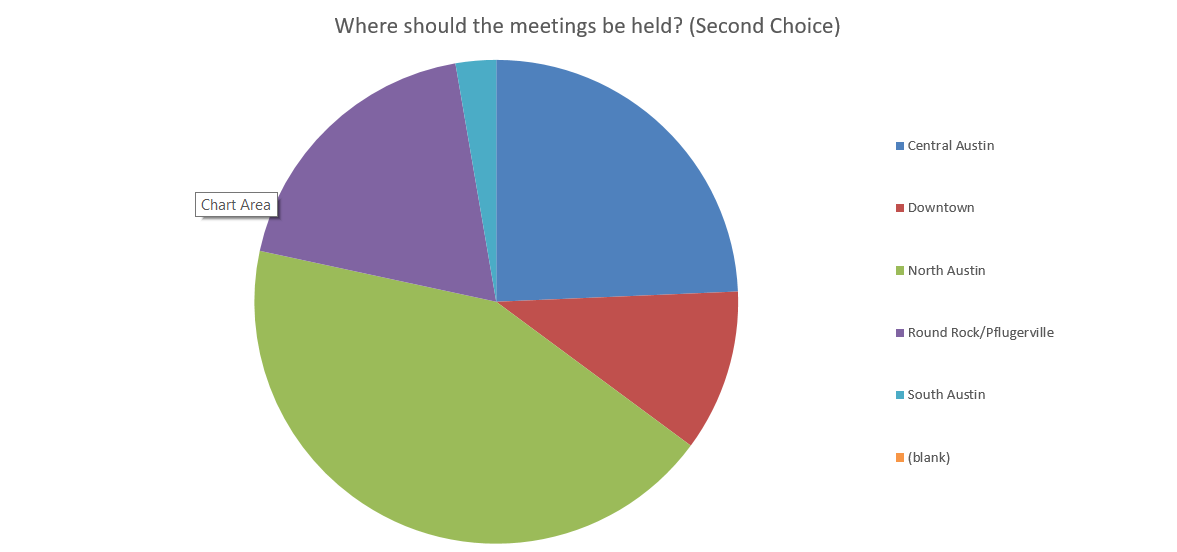 When we asked how long each meeting should be, we got some great varied responses! All day and Afternoon took 2/3rds from the Primary, while Afternoon and Mornings dominated the Secondary Choice!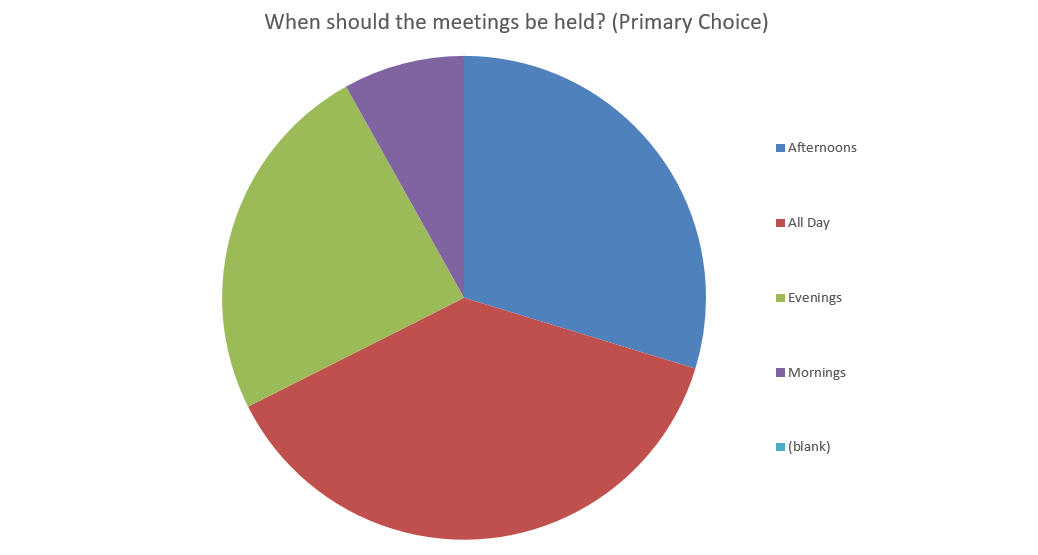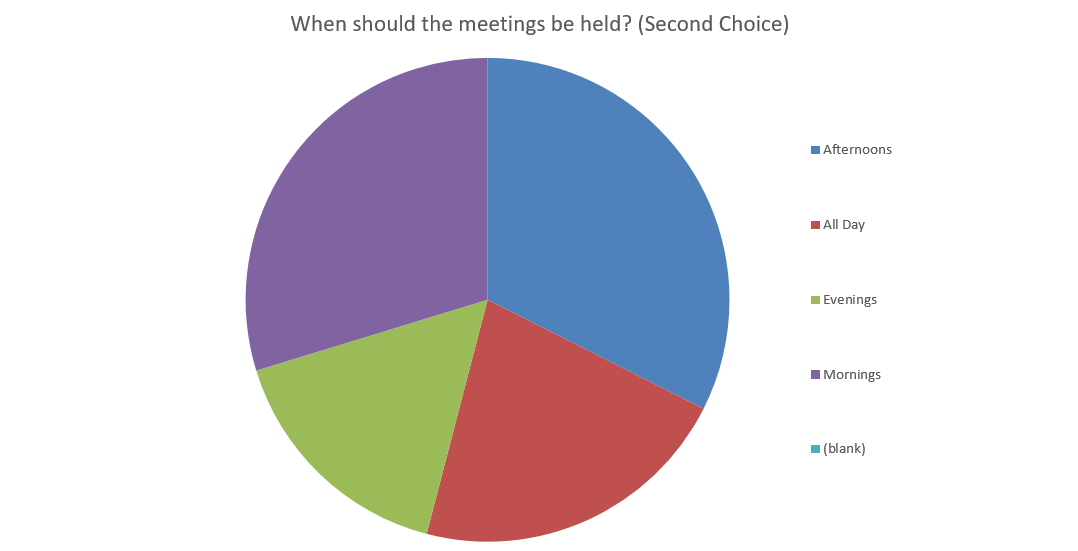 We know we can't pick everyone's preferred time and/or location, so next we asked how likely you would still be able to attend if the selection didn't go your way. All in all, everyone seemed somewhat flexible!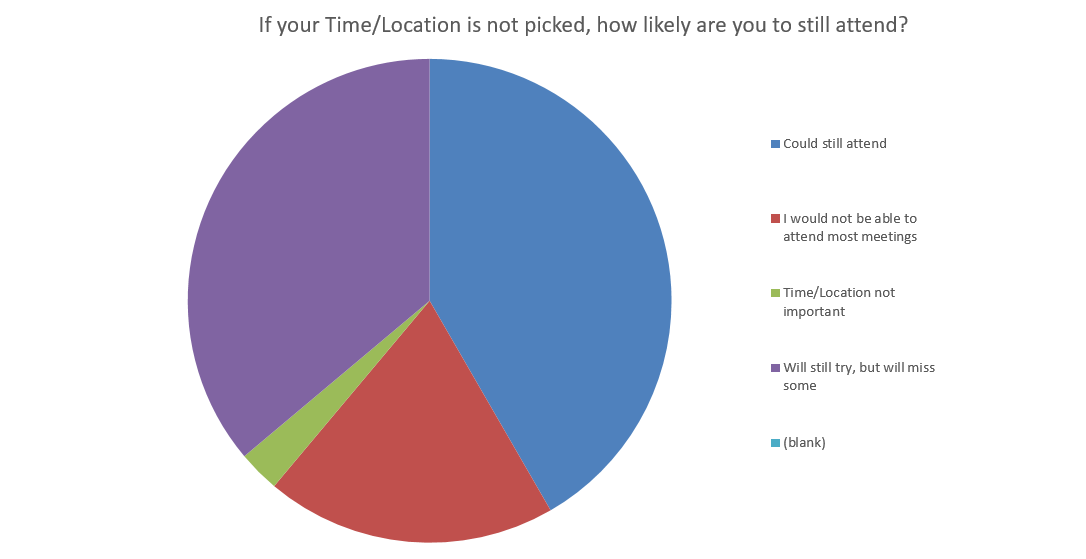 Now on the to the free-form text! Some great suggestions on venues:
Microsoft or Dell Campus
Employer
Microsoft, Member Facilities
Just happy to be aware of this
Dave & Busters, Alamo Drafthouse, MSFT Store (free)
Domain area
eBay (Daytime only), Microsoft (daytime only), User Group Member Businesses
Private companies to host
Yes 🙂
Microsoft Austin on Stonelake
I don't know who the smart-ass was that said "Yes" with a smiley face, but I will find you 🙂
I should have know better than ask for open comments, but here they are.
I think this is a great idea! It would be great to meet other PS developers in the area
I could participate more easily on days I could not attend if we had live feed or if the presentations were available on you tube or something
Maybe we could expand CTSMUG and devote a session to Powershell every time we meet – We could schedule it after lunch to allow for those attendees who cant take an entire day – Or whenever during the CTSMUG Day that makes the most sense. The technologies are complimentary and it benefits the CTSMUGers as much as the PUGers. Or barring that how about a Powershell Happy Hour post CTSMUG.
Newcomers' meeting would be cool for a start.
Meetings during business hours opens up more options for locations because you don't have to pay for extra security or host in a Retail/Food location which may be too noisy. I work for eBay and can easily host meetings (small or large) given enough advanced notice but it must be during the week, during business hours.
Ask for more volunteers to lead the group so we can spread the load.
Here is something nice – someone thanked me!
Thanks Donnie !
And then there's Duncan McAlynn's comment (Yes, I know it was you)
Donnie's an asshole.
Thanks to everyone that took the survey (except Duncan) – we REALLY appreciate it! We will munch on this data, and send out invites shortly!